The Hillside Café and The Grub Hub
At Bishop Perowne Church of England College, we have our own "state of art" dining facility, "The Hillside Café". We also have on the west playground a Grab and Go facility called "The Grub Hub".
Breakfast
As part of the Department of Education National Breakfast programme we offer free bagels for all students between 8.00am and 8:30am starting Thursday 7th September 2023.
Students can choose to add bacon or cheese to the bagels for a small fee.
Break time
At breaktime 10:40am to 11.00am we offer a range of toast and bacon rolls. We also have available but not daily sausage rolls, pizza slices and belgian waffles.
Lunch
Cooked meals are provided including a vegetarian option and a street food option for take away
We also provide a range of sandwiches, baguettes, wraps, and hot paninis.
Daily there are jacket potatoes with a choice of fillings including tuna, cheese and baked beans and a salad bar with protein options to add and pasta pots.
Desert is available in the form of homemade cake, flapjack, and shortbread and on occasion apple crumble, chocolate pudding, treacle pudding, angel delight and jelly.
We try to provide some halal and vegan options where possible.
Drinks are available to purchase at all times that The Hillside café and Grub Hub are open and range from apple and orange juice, plain and flavoured water, milkshake and suso a healthier carbonated drink.
Fruit pots and fruit is also available daily.
If you are in receipt of Free School meals, the allowance is £2.47 and is for lunchtime ONLY.
This can be used for a Meal Deal 1 means you are entitled to a meal with a desert OR a meal with a drink.
We have cups and water stations also available in the dining hall and student services.
Please note, if items are purchased at breakfast or breaktime, these are not covered by the Free School Meals allowance, and we ask that the account be topped up with money via ParentPay if your parent/guardian requires log in details ask them to contact FINANCE.
Our Menu and Prices (September 2023)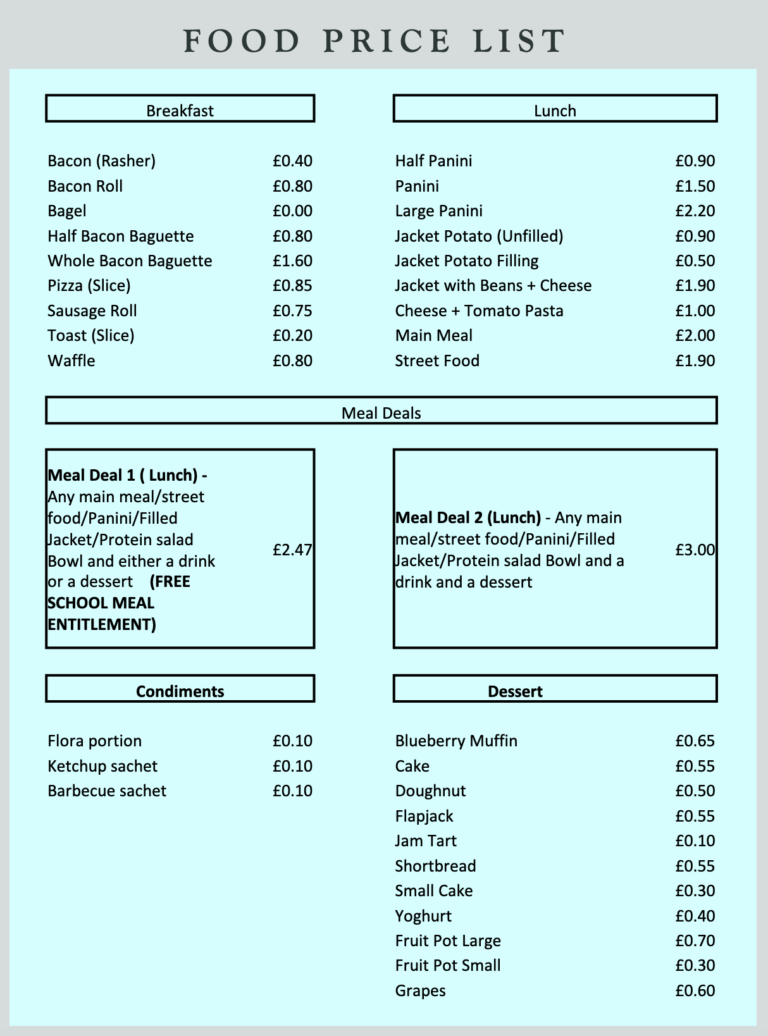 All payment for meals at Bishop Perowne is "cashless" which means that we do not take money over the canteen counter. Parents/carers should make payments to the College through ParentPay. This is a system that allows money to be put straight into a child's account by either payment on-line using a credit or debit card, or at any shop that offers PayPoint. In this way any money that is in a child's account can only be spent on food from our kitchen. This gives the parents/carers certainly that their child is receiving a well-cooked nutritionally balanced meal.
When buying food at the counter, students generally use the biometric identification system at the till and the kitchen staff will charge the student's account with the food bought. This allows the student will learn to budget the use of the cash that has been put into his/her account.
Some of our students receive free school meals. Their allowance is put into their account each day at noon for them to spend at lunchtime. All that can be seen on the tills is that their account is in funds. This anonymity allows them to be treated the same way as everyone else.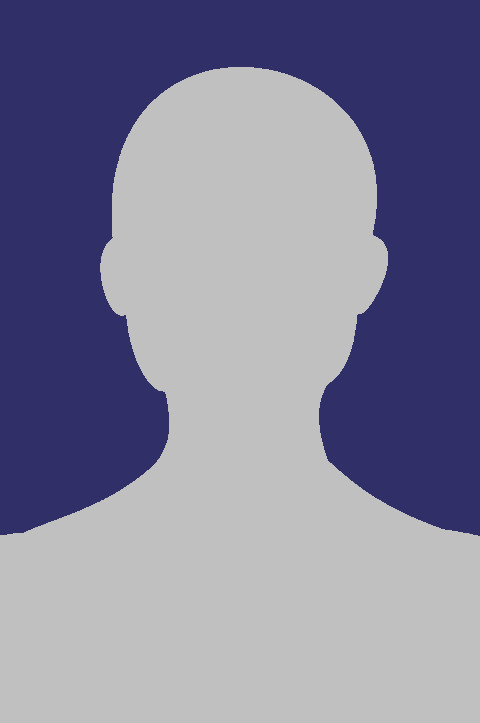 Mrs R Price
Catering Manager