Success in 2022...
"Well done to all Bishop Perowne students. Despite having their learning disrupted by the pandemic, we are excited to see a big increase in top grades and in the numbers of students receiving 5 GCSEs including English and maths. We are all so proud of how hard our students have worked to achieve these grades and they should be delighted with their accomplishment – they certainly epitomise our school mantra of 'Endeavour Forever'. We wish all our students the very best for their future endeavours."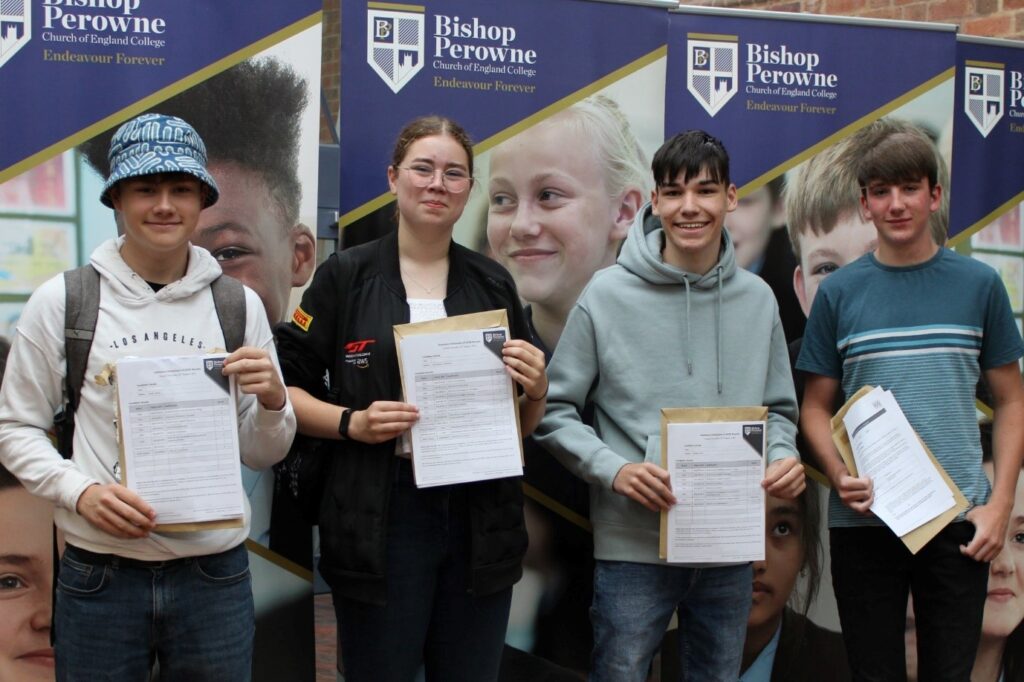 Simply outstanding...
On GCSE results day, Ben became one of only 13 students in the whole county to achieve 12 or more grade 9 GCSE qualifications. Wow! As you can imagine, we are extremely proud of Ben, firstly, for his extraordinary results, but also because Ben is one of the most hard-working, self-effacing and well-mannered young men you could meet. We know he has great things in his future. Thanks to Ben's family for these kind words: "As you can imagine we put a lot of thought into choosing a secondary school for Ben. We were keen for him to develop as a well-rounded young man. His circle of friends, his involvement in school sport and his ability to talk to a variety of people are all things we hoped for. We are so proud of the young man that he has become and we put this largely down to the education he has had at Bishops. We are equally proud of the individual he has become as we are about the results."
Notice from the Department for Education regarding 2022 results